Some people aim for an authoritative parenting style, others a permissive, personally, I go for a Darwinian vibe in my daily life with my son. As in, if he manages not to be eaten by mountain lions, or freeze to death before age five, then he'll probably develop the skills to survive most events in life unscathed.
Not really, but based on what happened last Easter, a person might assume that was my parenting strategy.
After finding all the eggs hidden in the house, my mother and I took Mini-Tex to the park on his brand spanking new push new tricycle. Sounds fabulous right? It wasn't. It was Ontario, during spring, sort of, which is to say, it was windy, a little snowy without having the decency to be sunny or have any snow on the ground to reflect the meager amount of light coming from the sky.
Ontario can be a jerk like that.
As it was, my mother and I were trying to make the best of it. Enjoying one another's company, talking while watching my son wander farther and father away from us into an open field.
I had just read a French parenting book which was all about how you should feed your children to wolves and allow them to fight for lives alone so they can develop independence. What can I say? The French are crazy, and clearly don't love their kids. However the book claimed that if a parent did this, they could talk on the phone and drink their coffee in peace, so I was on board.
This was why when Mini-Tex wandered so far from me, inspecting all the grass in the field, I stayed put. That was when it happened- a rogue bobcat tried to eat my toddler.
Not actually. It was a suburb in Ontario. I'm not even sure they have rabbits let alone any predators. But Mini-Tex abruptly broke through a thin layer of ice covering a giant divot. It looked alarmingly like this.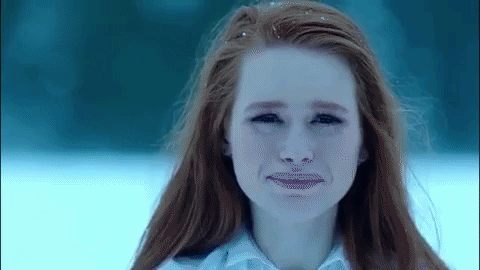 The hole looked deeper than it was because when my two year old plunged through the ice, he fell on his knees, effectively soaking himself up to the armpits in freezing puddle water.
My mother and I screamed like frantic teenagers and sprinted towards him. I reached my child first and hauled his shocked little self out of the hole. "I'm chilly" Mini-Tex whimpered as I tucked him under my arm and ran with him like he was a football and I was about to score the final touchdown for the Superbowl.
My mother followed behind me. "Take the baby" she cried "I'll get the toys", gathering up the sand buckets and shovels we had brought to hack away at the permafrost. Without stopping to put on his helmet, or do up the safety straps, I deposited my toddler into the tricycle. Between his now soaked jacket, and his chubby toddler pudge, Mini-Tex was firmly wedged into the seat. The helmet and straps were merely a formality, a nod to our family's respect for safety. But in the grand scheme of dangers, at that moment, my two year old was at greater risk of losing a foot to hypothermia than falling out of his new ride.
The three of us dashed towards my grandparents' home, the only indicator of my speed was the sound of my mother's wheezing behind me. A four time Boston Marathon alum, my mother is fast, so clearly the adrenaline coursing through my blood was having an effect on my stride.
Once inside the door, we set about stripping my frozen child. I pulled off his sodden jacket while my mother popped off my son's boots, emptying a significant amount of frigid water onto the carpet in the process. Pants and socks were the next articles to go.
"Blankets!" my mom and I shouted as we propelled my pants-less toddler upstairs. My Gran met us on the landing with the requested item. "What happened?" she asked her voice the picture of concern. Once under the comfort of a warm quilt, Mini-Tex answered. "I fell in a muddy puddle." He continued to tell the story all day, much to the delight of my family.
As much as I would love to drink my morning beverage in peace, I decided then that I wasn't cut out for the French parenting style of allowing your preschooler to pilot hot air balloons alone or feed starving great white sharks hunks of steak. Quel dommage.